It's shaping up to be a particularly hectic month this April at Scruffies – with the transition planning to our new premises now in full swing, coupled with half-term for our boys and the Easter Bank Holidays….its going to be a busy few weeks indeed!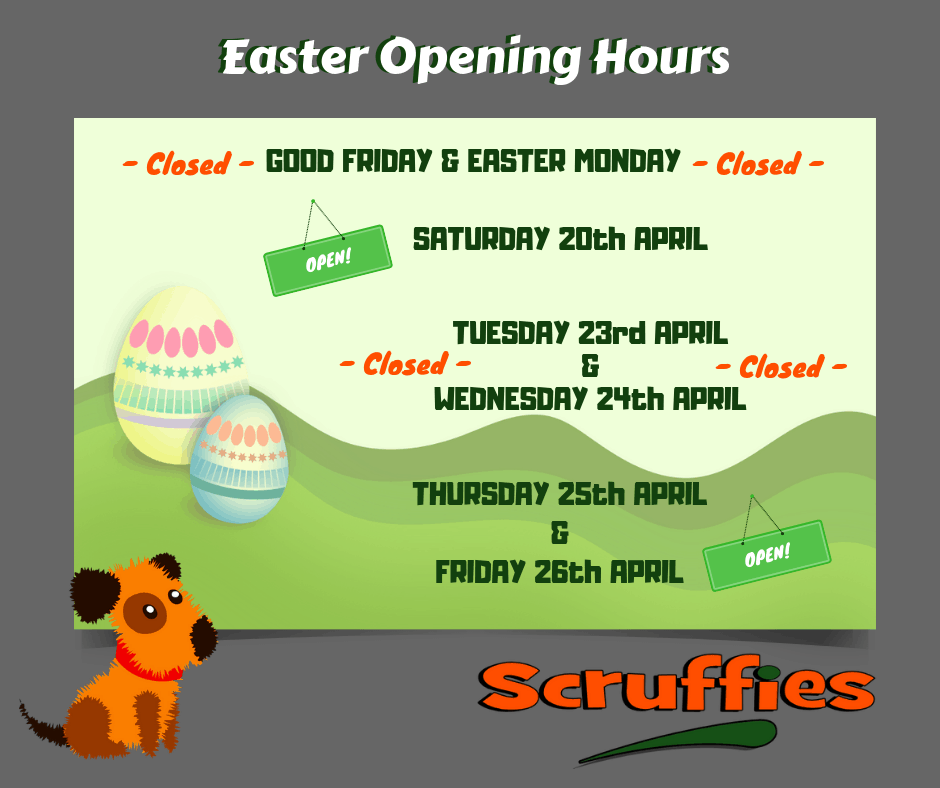 Easter Break
As in previous years we will be closed on both the Good Friday & Easter Monday bank holidays, along with taking a couple of days to spend time with our now not so little… boys for the half-term break.
The Saturday in between the bank holidays we shall be open as normal along with the following Thursday and Friday of the last week in April.
Big Move Begins
Friday 26th April shall be our very last trading day at the salon site.
We'll be closing for the last few days of the month – working through the long weekend to get everything stripped down, packaged up and transitioned over to our new spa room at the Ranworth Lodge site.
Armed with reels of packaging tape, a mini mountain of cardboard boxes and a small army of family members in tow, we should be ready to re-open May 1st at our lovely new venue.
Fingers crossed we'll be able to avoid the curse of British bank holiday weather!
John.