It's amazing to think that it has been over 5 years now since Carrie and I officially launched Scruffies. Along the way we've had the privilege of meeting some wonderful pets; a couple of cross cats that needed a helping hand with their mats, a selection of Schnauzers whom always seem to hide some left over dinner in their beards, to gorgeous giants like Oscar & George that turn into great big loveable softies when it's time for their bath! xxx
We've also been lucky to make some great new friends (and sadly loose a few too xxx) and no doubt had a few mishaps along the way also, but overall it's genuinely been a fantastic journey for us, learning a lot about ourselves and quite how much effort & time goes into running a small business!
With the support of our wonderful customers, a helping hand or two from our family now and then (thanks Andy xxx) some long hours in the salon, plus a sprinkling of luck here and there – we're both extremely proud to have achieved this 5yr milestone and even more so, to be able to share some news on how we are building on the success to help us achieve many more milestones to come.
Finding Our Feet
After opening the doors to our Salon in Mucklestone in December of 2014 we've slowly built up the business from a trickle of part-time trade at the outset to a regular, semi-full time basis, as it is today. The salon itself has also seen more than a few changes over the years; from humble beginnings with a tiny 'home groom' bath + basic table, to investing in a specialist steel bath in 2016, the revamping of the salon layout to allow for display area in 2017 and finally our swish electric hydraulic table last year – as the business has grown, so too have we it seems.
Towards the end of the summer last year we began to start thinking about how we might continue to expand the business and what the next steps could be – we had some discussions here & there with a couple of sites and other businesses around the nearby area, but, either they weren't a good fit, the premises available weren't really suitable, or we were pipped to the post by other interested parties. However, having persevered we were contacted by a new local business in the run up to Christmas whom were looking for some help setting up their boarding kennels and providing support with dog grooming services.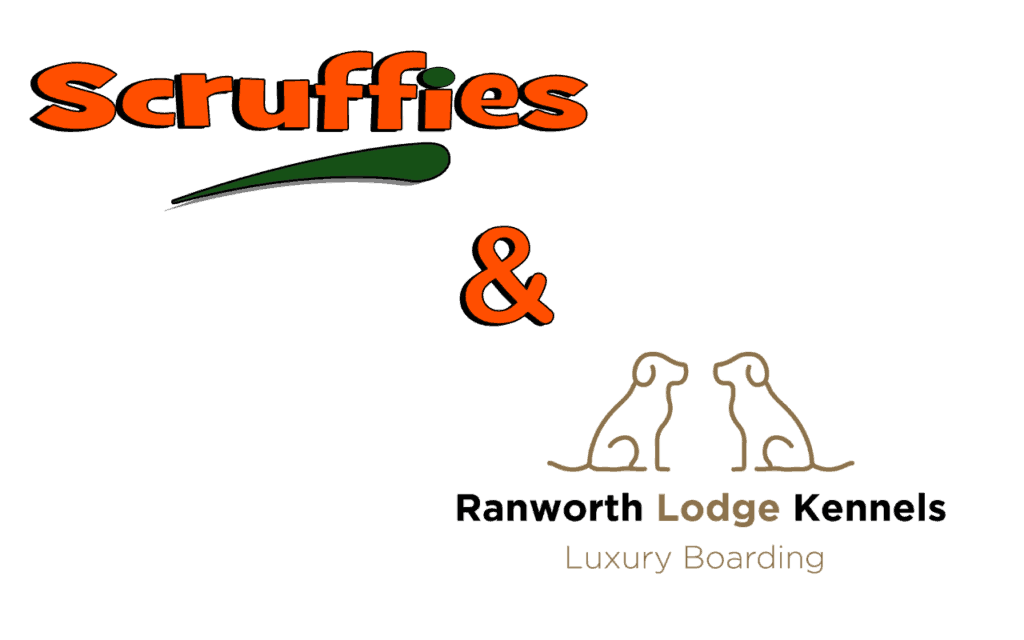 New Opportunities
Initial discussions in the New Year went well and after only a couple of meetings with David & Elaine (the proud new owners of the soon to be completed Ranworth Lodge Kennels) it was clear that we had found not only a sensible next step to grow our business, but more importantly – an opportunity to work alongside another family orientated venture that seemed to share a great many of the goals & values that drive both Carrie and I at Scruffies.
It is with great pleasure then that we formally announce a collaboration effort with the team at Ranworth Lodge Kennels which will see us working alongside them to collectively provide a wide range of pet grooming and boarding services to the local community. As part of the venture, we have secured a lease on new premises adjacent to their state of the art kennel blocks, which will allow us to be co-located and benefit from the brand new facilities available.
Changes Ahead
The opportunity to be able to directly support David & Elaine with their business is an incredibly exciting one and in the very near future, we hope to also be able to welcome a number of new customers into the Scruffies family by providing grooming services, as an additional option to their Boarding Kennel packages.
There's a huge number of things we'll need to organise behind the scences over the coming weeks, and we'll certainly be posting some more details about the coming changes in the days ahead, but in summary we will be looking to:
Move to new premises May 1st 2019
Increase our core opening hours
Provide additional appointment slots
Provide dedicated customer parking
Ground floor based – single level – designed around great disabled access
Large secure site, with adjoining paddock, lake and picnic areas with plans for future development

The site itself has been completely redeveloped & designed solely around the care and ease of access for customers & their pets; Both the kennels and the new Spa Room are single ground level designs with fantastic disabled access and plenty of easy customer parking. The plot itself features large adjoining paddocks, a lake and there are plans for future development of picnic & seating areas which will be a real treat in the summer months.
We are incredibly pleased with the new site, our new neighbours, and the improved range of facilities which will be on offer to customers.
Here's to continue serving the local community for many more years to come!!
John.